We're excited to announce that MOBOLISE Movers is being held in partnership with Disney!
– Join us on for an online event that's all about crafting your dream career.
Keynote speakers
Our keynote speakers, Heston Aniteye and Claudette McFarlane, will share their inspiring stories and offer valuable insights on how to build a successful career. Heston is a seasoned legal executive with extensive experience in the entertainment industry, and Claudette is a senior licensing sales manager at Disney with an impressive track record of building successful partnerships.
During the event, you'll learn:
Strategies for identifying your passions and strengths.
How to leverage your skills and experience to create a successful career path.
Best practices for networking and building your personal brand.
How to navigate the entertainment industry and build a successful career in this exciting field.
Register now to secure your spot and take the first step towards crafting a career you're passionate about. We can't wait to see you there!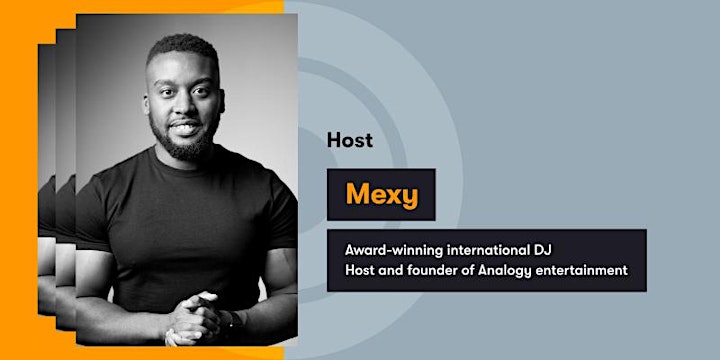 Mexy
Award-winning international DJ, host and founder of Analogy entertainment.
Mexy is an award-winning international DJ, host and founder of Analogy entertainment. With over a decade of experience in the industry, he has established himself as a sought-after talent, performing at some of the most prestigious events and venues in the world. In addition to his residency at Selfridges and his red-carpet hosting at the MOBO Awards, he has also played and hosted for the iconic fashion brands Saint Laurent, Cosmopolitan & ELLE providing the soundtrack for their high-end fashion shows and events.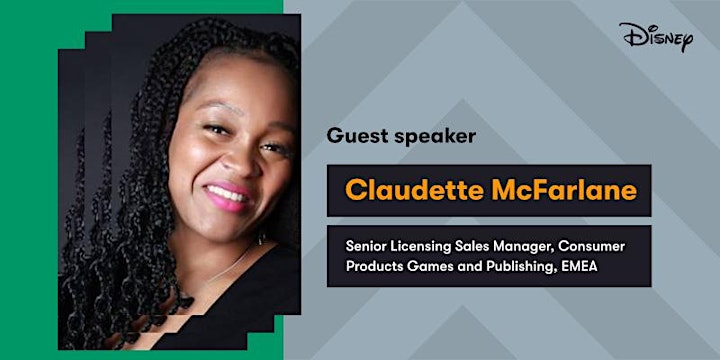 Claudette McFarlane
Disney | Senior Licensing Sales Manager, Consumer Products Games and Publishing, EMEA
Claudette manages the commercial performance of key strategic accounts within the EMEA Fast Moving Consumer Goods licensing team based in London. She is also Co-Chair of Disney Diversity UK & Ireland and is driven by a passion for championing equitable inclusion of communities across all Diversity, Equity and Inclusion dimensions. She has been with Disney for 8 years. Alongside her role at The Walt Disney Company, Claudette sits on the Advisory Board of a youth organisation that supports young black students with their journey into higher education.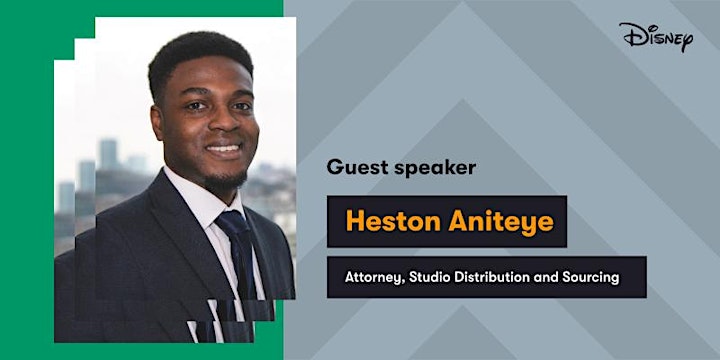 Heston Aniteye
Disney | Attorney, Studio Distribution and Sourcing
Heston works in the legal team at Disney providing legal support for Disney's Studio business and central procurement function in London. This includes advising on contracts to distribute Disney's feature films in different countries across EMEA and also advising on compliance issues for Disney's Studio brands when filming in the UK. He has gained experience throughout his career from working at a range of media and entertainment companies and developed knowledge of the benefits and positive impact of Diversity, Equity, and Inclusion initiatives throughout his journey.